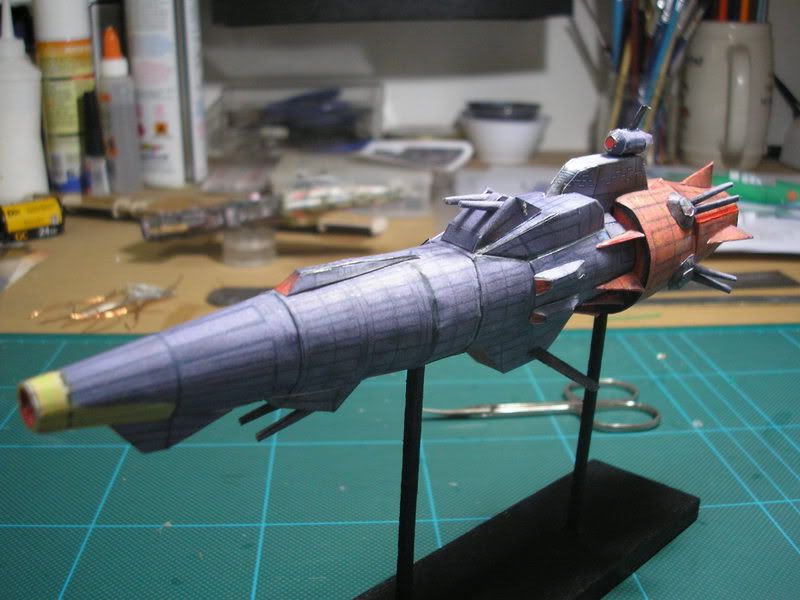 Well friends!
Finally I finished the Destroyer class Gearing of the universe of the anime Yamato/Starblazer, (more known in Brazil by Patrulha Estelar).
It is a small model small and relatively easy of being built. Considering the rarity of models of ships of this cartoon thinks all will have fun with him.
Visit Starblazer page to download it.